Discovering Seasonal Routes
Please note: This itinerary was created in 2021 Be sure to verify the information of every location you're planning on visiting before heading out.
The short story: From the distinct taste of a pumpkin spice latte to the coziness of experiencing the turning colours of the season, the beauty and slower pace of fall provides ample opportunities to discover and explore. This route will take you to several charming small villages of Stormont, Dundas and Glengarry to pick your own pumpkins, meet some local vendors and their amazing produce, as well as frighten you just a tad…it is Halloween, after all!
This trip tailors to: Weekend day trippers who enjoy crisp air, pumpkin spice and fall colors. Harvest season is well underway and the time is just right for couples and families who love picking pumpkins and meeting some local vendors along the way. Throw on your matching outfits and display your best smiles as we know you might just find some perfect family (couple and friends too!) photo opportunities along this route. Let's go!
Recommended travel dates: October.
Travel area: This route will start you in Avonmore and take you through Winchester, Moose Creek, Casselman and Cannamore.
Directions to Avonmore:
From Ottawa: Take the 417 East and exit at Casselman, take Regional Road 7, then take County Road 27 which becomes County Road 6 to Avonmore.
From Toronto: Take the 401 East and enjoy the scenic Saint-Lawrence views to exit 778 and take Avonmore Road 15 all the way to your destination.
From Montreal: Take the 401 West to exit 778 and take Avonmore Road 15 all the way to your destination.

Download the itinerary right into your Maps application before leaving:

Prefer a printed itinerary?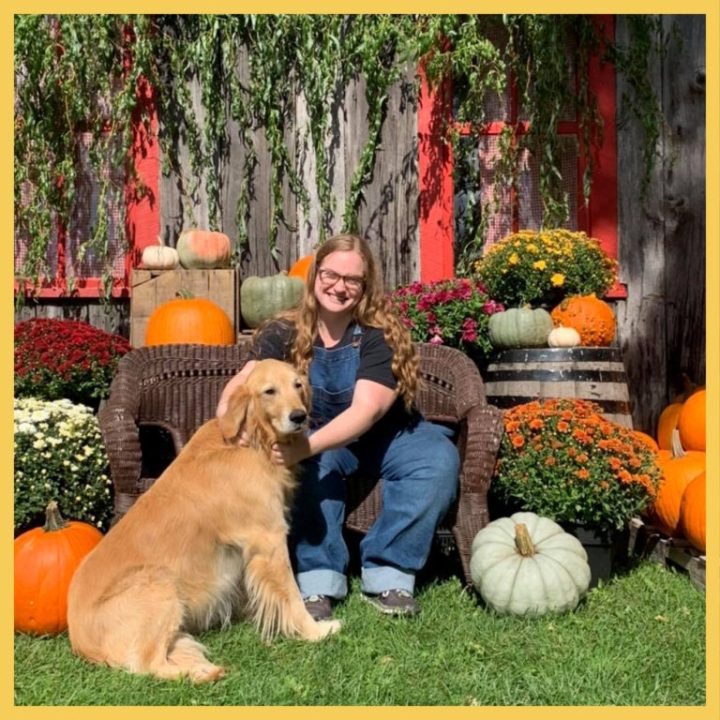 We're starting this weekend trip at Avonmore Berry Farm, located at 16365 Fourth Road in Avonmore, to pick some pumpkins and have some outdoor fun. The farm grows and sells fresh produce throughout the summer, from strawberries to tomatoes, corn, apples and of course, pumpkins and so much more! Through October, pumpkins can be picked and possibly apples and vegetables can be purchased (depending on availability).
The little ones will also have a blast playing in the sandbox, on the tire and hay structures as well as the slides and swings. What would a family pumpkin picking day be without a wagon ride? Wagon rides run from 10 a.m. to 4 p.m. while the establishment is open from 9 a.m. to 5 p.m. Don't forget to stop by The Pantry to grab some essentials such as fresh baked goods, jams, ice cream and snacks before leaving.
All that fresh air and wagon rides made you hungry? Go back in time and stop by Rock'n Ronda's Diner & Pizzeria located at 3330 Main Street in Avonmore, to feel that 60's nostalgia and order one of their renowned pizzas or 100% beef, handmade burgers. The diner first opened in 1995 as a bakery just a few streets down, slowly adding to their menu, until they moved in 2017 to their current diner-themed location.
The owners, Randa and Michael, mother and son, are community driven and supported: at the beginning of the pandemic, Ronda baked special 16 inch cookies and delivered them in pizza boxes with well wishes and positive notes to people whom she knew would appreciate the gesture. They are open from Wednesday to Sunday, from 11 a.m. to 7 p.m.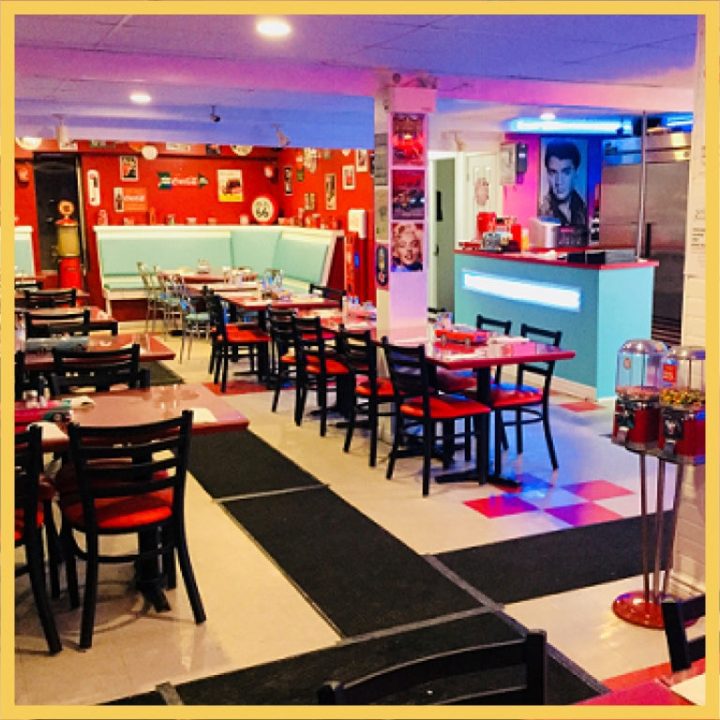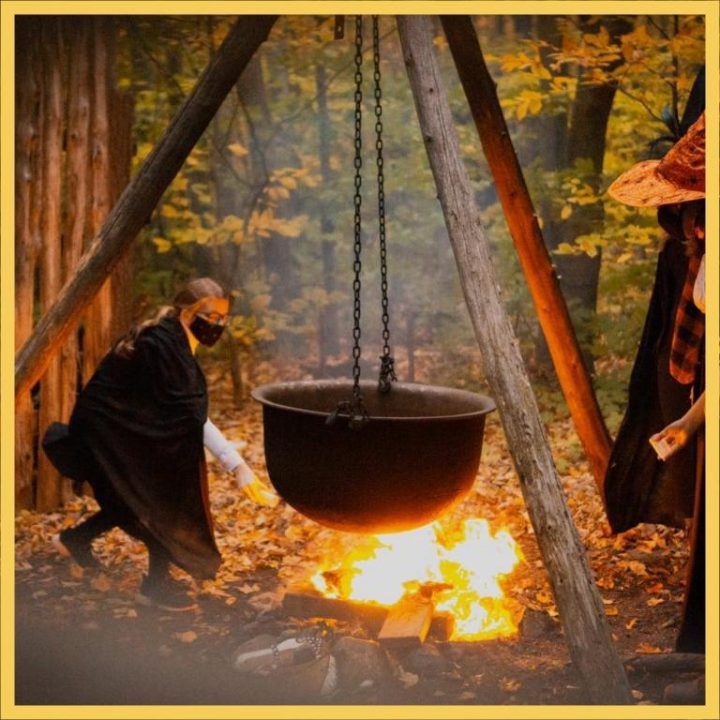 It's October, and what says October – Halloween. Stop by Cannamore Orchard located at 1480 County Road 32 near Crysler, to get your spook on. It isn't Halloween without a zombie or two, is it? Previously known as the Spooky Wagon Ride, the new Acres of Terror will deliver your fall dose of adrenaline. Daytime visits offer a milder fright experience (recommended for children), while evening rides offer the full package. Make the most of your daytime visit and enjoy the hedge maze, cow train rides and pedal cars as well as the kids' play areas.
Don't forget to say "Hi" from a distance to the free roaming chickens and you must try some fresh fudge. Open from 11 a.m. to 4 p.m. Saturday and Sunday for family activities (ends on Thanksgiving long weekend) while the daytime admission of the Acres of Terror ride is available from 12 to 4 p.m. on Saturday and Sunday and from 6:30 to 9:30 p.m. on Friday and Saturday for nighttime admission. Tickets must be purchased ahead of time directly on their website for the Acres of Terror.
Time to cozy up for the night at The Lofty Nest Lodging & Events, recently opened and located at 498 Ottawa Street in Winchester. This adorable tiny house boasts a perfect combination of charm and contemporary feel, with it's five-star hotel amenities and Instagram worthy decor. With two beds on the second floor, it can sleep up to four people. It also has a bath and shower, as well as a full kitchen, living and dining areas where you can kick back and relax.
Make the most of your weekend with a minimum two-night stay. Take a break and unwind from the day to day in this adorable tiny home. Look up its availability on the host's website and book through their AirBnB listing.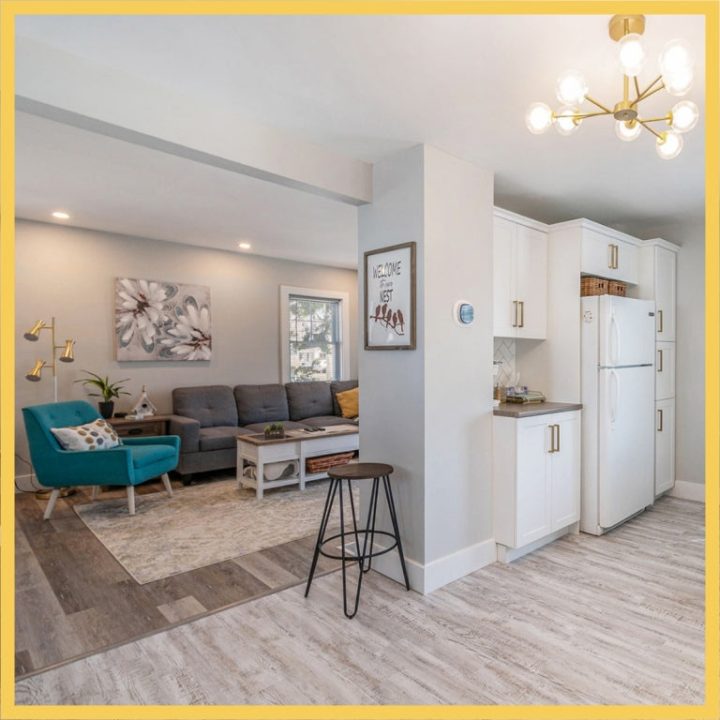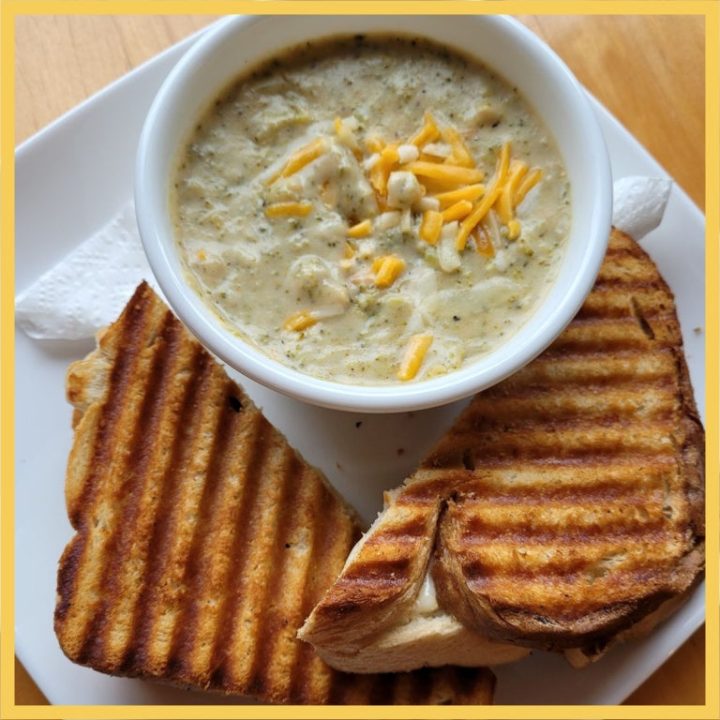 Head out to 17071 McLean Road in Moose Creek for an elevated breakfast experience at A Taste of Health. Find an array of healthy organic dishes, from breakfast, salad, soups, wraps and snacks, made with simple, whole ingredients and completely handcrafted on-site. Allergy-friendly, the menu has several gluten free options without compromising on taste.
Robin prides herself in sourcing high quality ingredients from local farmers who can assure quality to guarantee the best tasting products in the most sustainable farm-to-table way possible. Now, it isn't a café without caffeine, so don't forget to try one of their seasonal concoctions. You can pair the Pumpkin Spice Latte with the Caramel and Pumpkin Mousse for a fully automnal experience. Yum! Open Tuesday to Friday, from 7 a.m. to 3 p.m. and Saturday, Sunday from 8 a.m. to 3 p.m. Check out their Facebook page to get your tastebuds salivating.
Why not hit two birds with one stone and visit the Moose Creek Fall Market right on-site in the parking lot of A Taste of Health? Running on Sundays in Sept and Oct from 10 a.m. to 2 p.m., you'll find between 10 and 15 local vendors offering fall essentials.
Vendors rotate and change every weekend, allowing for a lovely surprise with different offerings every time you visit! The Market is new this year and has been very appreciated by anyone who has visited.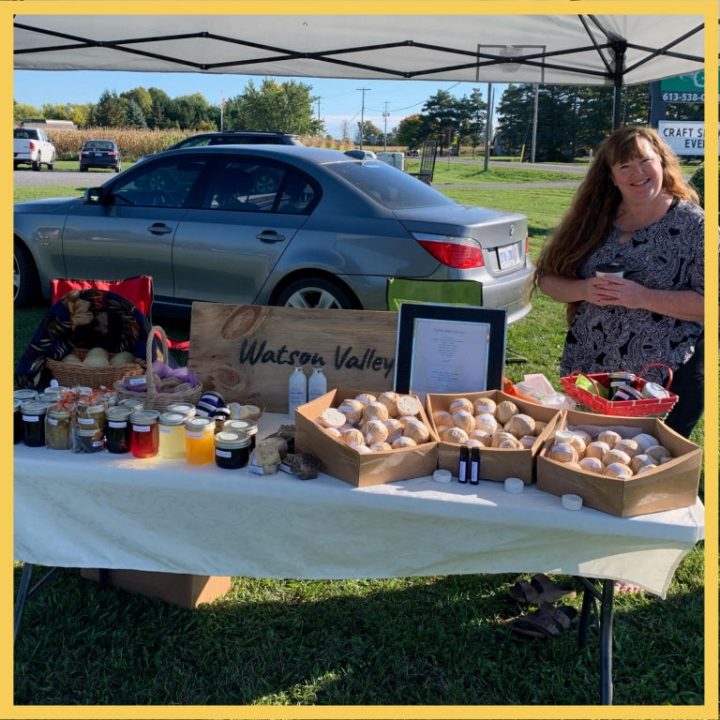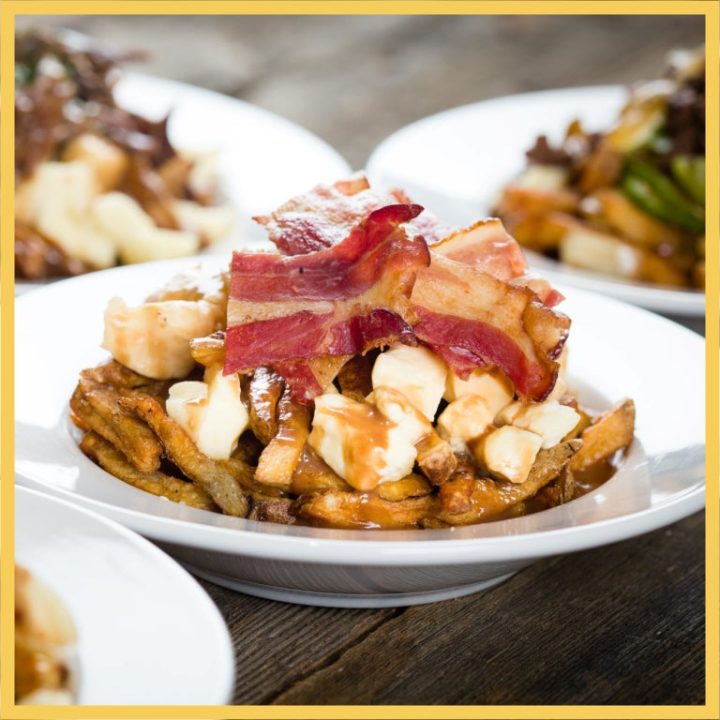 Arguably the best cheese curds in the WORLD can be bought at the St-Albert Cheese Factory, located at 150 Saint-Paul Street in St-Albert. Host of the annual Curd Festival, come visit one of the oldest cooperatives in Canada, founded in 1894 and originally named The St-Albert Co-Operative Cheese Manufacturing Association. Renowned worldwide, their different types of cheddar cheese have won several awards both here and abroad, and are a staple of Eastern Ontario francophone culture for more than 125 years! Did you know that they use about 120 000 liters of milk daily, provided from 28 local farmers all within 20 kilometers of the factory?
The Factory usually offers a cheese production viewing mezzanine and a self-guided history tour to discover at your own pace, currently closed due to the pandemic regulations. Sampling is still available in the store (squeak!), and how could you not try the poutine at the restaurant, open Sunday to Wednesday from 11 a.m. to 4 p.m. and Thursday to Saturday from 11 a.m. to 6 p.m. They also have an ice cream bar, offering Kawartha Ice Cream, and a small grocery store with ample local products and specialty items. Before leaving, grab a gift basket and a few blocks of cheese to give to your loved ones at Thanksgiving, or keep them all to yourself…we won't judge! The Factory's visitation hours are 9 a.m. to 6 p.m., 7 days a week.
End your fun filled weekend with a nice brew and bite at 1844 Bistro & Eatery & Cassel Brewery located at 2 Racine Road in Casselman. Come visit the brain child of Mario Bourgeois and Terry Lafleur while tasting the concoctions of chef Eric Portelance. The pub will have you sit back and relax in its laid back atmosphere, all while enjoying a nice cold beer from Cassel Brewery. You'll want to try their seasonal highlights, the Sour Tracks and their New England IPAs and pair it with one of their food boards.
If you want to make the most of your experience, get a beer flight where you can choose 5 beers to sample. That will make your task easier in choosing which ones to purchase to bring back home. Cassel Brewery's most famous beers, the Franco and the Caboose IPA, can often be found at your local LCBO or grocery store. Open Wednesday and Sunday from 4 p.m. to 9 p.m. and Thursday to Saturday 4 p.m. to 12 a.m.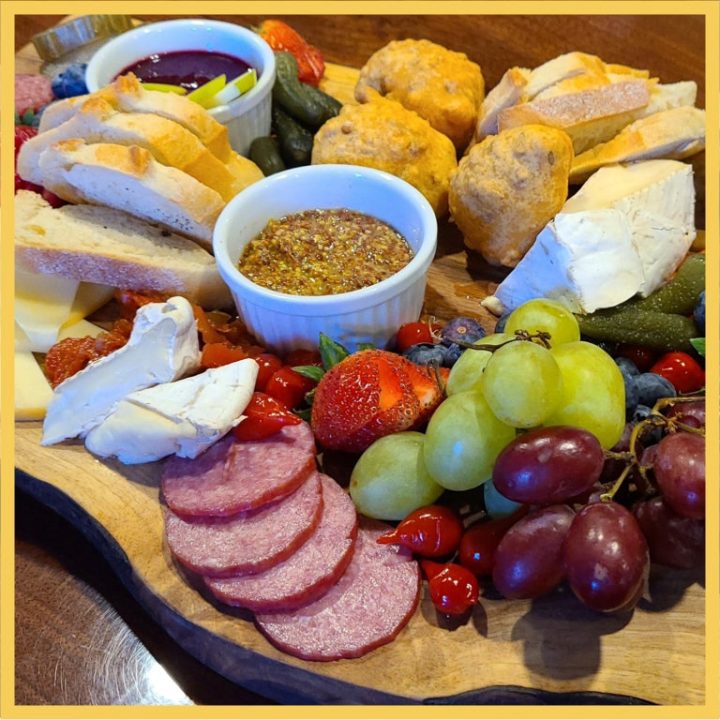 Meet other local online food vendors
Kyan Cuisine – plant-based products, recipes and meals.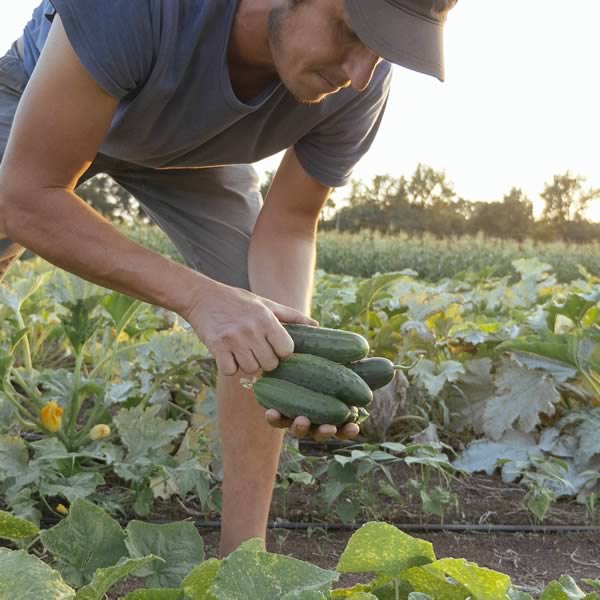 News from our network, once a month, to your inbox.

Discover the great food and beverages, the unique flavours, and the beautiful people behind it all.