Discovering Seasonal Routes
Looking a Lot Like Christmas
Please note: This itinerary was created in 2021 Be sure to verify the information of every location you're planning on visiting before heading out.
The short story: Crisp fall days are here but you can still enjoy a hike and green space with a warm seasonal beverage in hand. Book a stay at a new eco resort, next to a brewery and enjoy a farm to table meal at Cumberland's newest restaurant, we call this a pretty good weekend!
On the drive from Clarence-Rockland to Cumberland and Orléans, you can discover many notable towns and historic buildings. Our tour focuses on Clarence-Rockland and the surrounding areas. Clarence-Rockland is home to many heritage buildings including the town hall built in 1905 as a high school and Très-Sainte-Trinité church dating back to 1917 on the site where two other churches previously burned down. We also have great suggestions to treat your loved ones to locally crafted gifts this holiday season.
This trip tailors to: Anyone who has to tackle a Christmas gift list or wants to spend a good weekend away with friends or family before the holiday season.
Recommended travel dates: November and December.
Travel area: This route will takes you through Rockland, Cumberland, Hammond, and Sarsfield.
Directions to Rockland:
From Ottawa: Take the 417 East which becomes the 174 all the way to Rockland.
From Toronto: Take the 416 East, then exit to take the 401 East, then the 416 north to Ottawa, then the 417 east which then becomes the 174 to Rockland.
From Montreal: Take Autoroute 40 West which becomes Highway 417 West in Ontario, then take the exit for County Road 17 through Hawkesbury and all the way to Rockland.

Download the itinerary right into your Maps application before leaving:

Prefer a printed itinerary?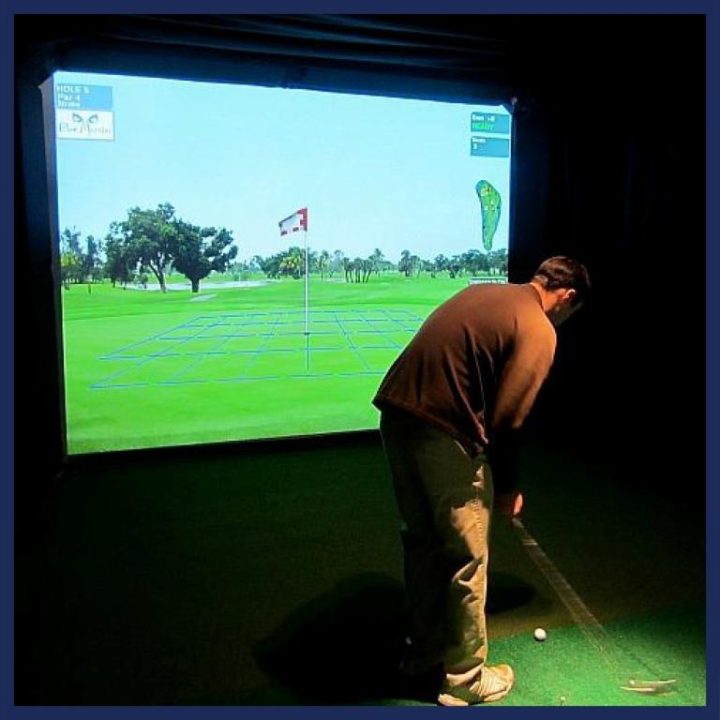 Now that the days are crisp and the golf courses are closed, it doesn't mean the season is over. Improve your game and book your tee time at Virtual Sports Zone. Featuring 17 world renowned courses, indoor golf is the perfect setting for golfers of any level and for beginners with no one waiting to play through behind you. On rainy days, it's the perfect fall activity. Bring the kids, especially the gamers in your life; they will enjoy the multi-sports simulator. Enjoy football, soccer, baseball, hockey, sport shooting, lacrosse and dodgeball.
Grab a hotdog, snack or beer to satisfy your thirst or appetite so you can enjoy a second round of gaming. Reservations are mandatory but last minute reservations usually are available. Virtual Sports Zone is located in Rockland and is open from 8 a.m. to 12 a.m. Saturdays and Sundays, and 9 a.m. to 12 a.m. Monday to Friday. 
Established in 2016, Joyful Coffee is a coffee shop filled with live plants with equally good pastries and excellent vegan choices. The friendly owner and staff are passionate about roasting coffee grains and about serving small batches of excellent coffee. Cozy up with a book and a seasonal drink in the lovely café filled with live plants or on a table outside. While you're there, grab their signature Holiday Blends for yourself or your loved ones. The Christmas blend features tasting notes such as mint, Holly, and gingerbread.
You can also purchase a Christmas gift box featuring small 60g samples of 5 of the best selling coffee blends and single Origins. They also have tea blends, the same used in their excellent beverages if you are a tea person. Don't forget to grab a couple pastries from another local staple: Black Walnut Bakery. Enjoy it as a snack or pack it for tomorrow's breakfast at Hammond Hill since this eco-resort doesn't offer breakfast. The hours of operation at Joyful Coffee are Wednesday to Sunday from 9 a.m. to 4 p.m. and closed Monday and Tuesday.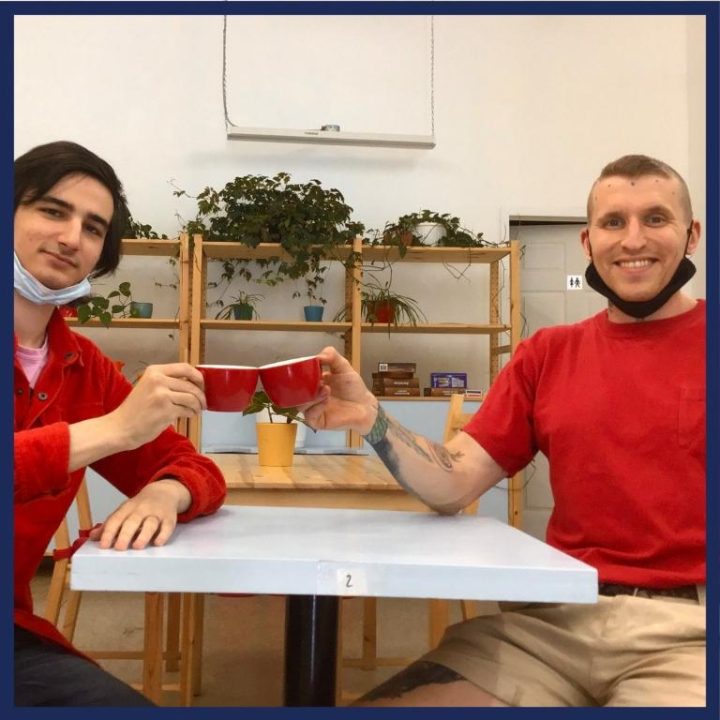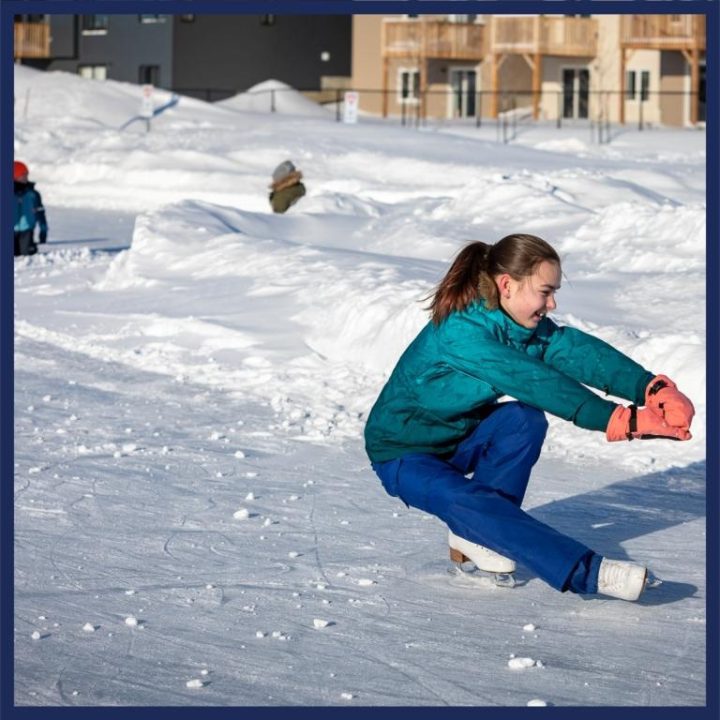 Inaugurated in 2020, Alain Potvin Park, named after a pillar of Clarence-Rockland, features a lit sledding hill, a skating path, a service cabin, a walking path and green space. The place is always filled with families: kids on scooters or bikes, families taking a walk or a run. The vast green space also makes it a nice spot to have a picnic or read a book.
In the winter the skating path and sledding hill are very popular with locals with last year's skating season lasting 41 days. Visit Parc Alain-Potvin Park Facebook page to obtain the current condition of the sledding hill and the skating path.
After an activity packed day, head over to the newest fine cuisine establishment in Cumberland, Maker Feed Co., a farm to table restaurant. Located in a heritage building with a French decor, the new player in the food industry opened its door last June in the middle of the pandemic but you wouldn't be able to tell based on the already loyal client base. With the same ownership at both Maker Feed Co. and Hidden Trail Farms located in Hammond, several ingredients are sourced directly from the farm, along with other local participating farms including Kirkview Farms, Houle Farms, Nat's Garden and Against The Grain Farm.
Meals are prepared with the freshest local produce and menus rotate based on the availability of local produce. Sunday night dinners are also available for pickup and a Sunday brunch menu was recently added. On clear days, you can enjoy appetizers and drinks by the fire outside. Kids are welcomed and the menu includes some kids items.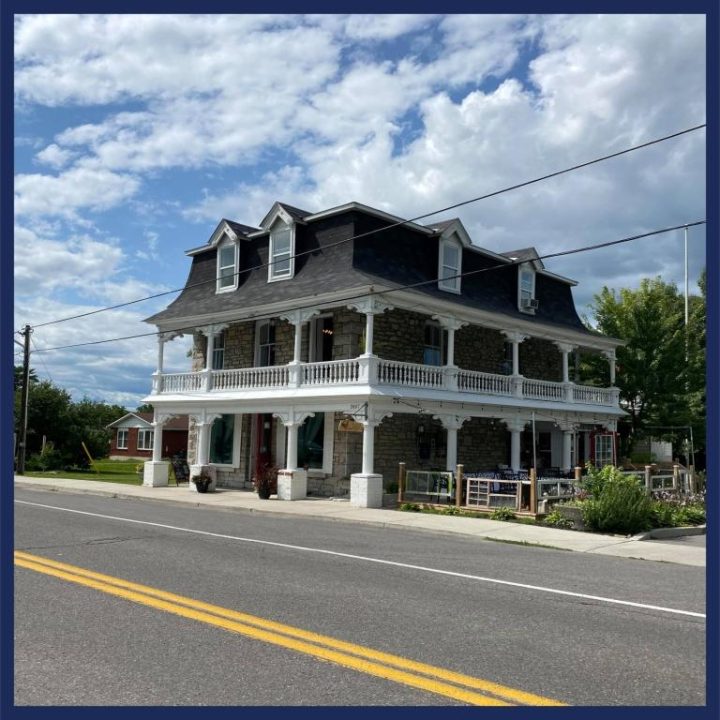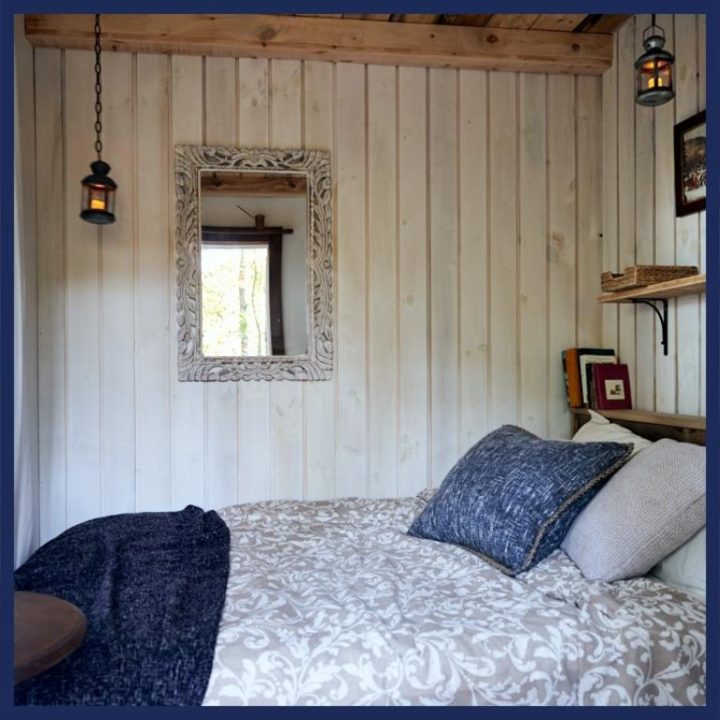 Experience an out of the ordinary accommodation experience at Hammond Hill, a new eco resort featuring 10 mini cabins and a yurt surrounded by acres of wood and two steps away from Hammond golf and Broken Stick Brewery. The rustic cabins are built off-grid with water recollection measures, solar panels, compostable toilets, and much more. Over the coming years, the owners plan to expand to 50 small cabins. Spend the day or the night at the site featuring a playground for kids, a beer garden, snowshoeing, cross country skiing and nature trails.
In the winter, snowmobile rental and camping are available. Through summer and winter, visitors can enjoy a ton of activities, promising that the kids will be sound asleep at night! The 80 square feet cabins with no power or running water have enough space for two. Families can rent a cabin with a tent space or find accommodations at RiverRock Inn in Rockland, a 15-minute drive away.
Start your day at the Prescott-Russell Recreational Trail with a brisk walk or a quiet stroll to get energized for another action-packed day. The trail was built on an old railroad that previously linked Montreal to Ottawa. Operations ceased in the 1980s and in the early 2000s the recreational trail was officially opened. The trail is officially 72 kilometres long and has five pavilions.
In Bourget, you can admire the old train station, the only one along the trail whose building still exists today. The Trail Corporation has just announced that an agreement has been reached with VIA Rail to ensure the future of the trail. The path is beautiful in all seasons, lined with wooded areas and corn fields. Some sections are paved near the pavilions but not everywhere.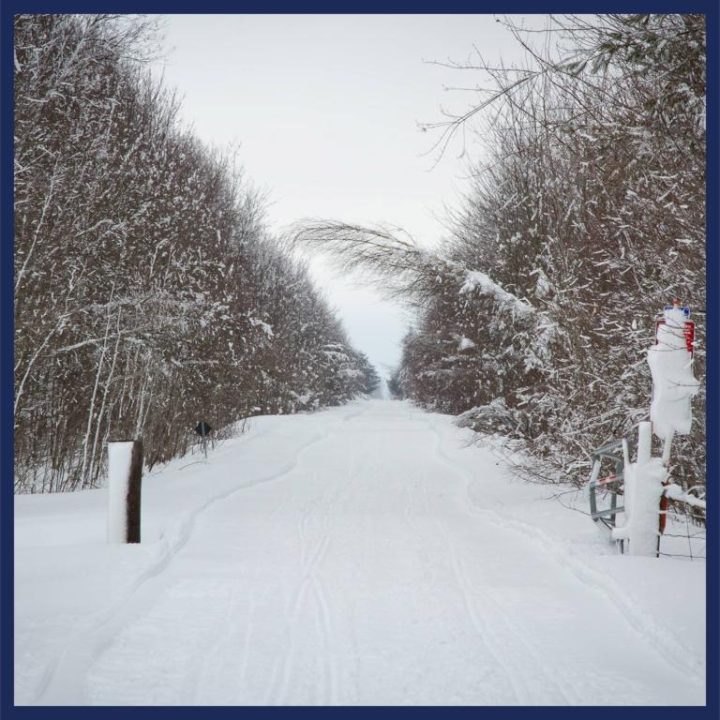 After a long hike on the Prescott-Russell Recreational Trail, curb your appetite and head to Ramigab Resto-bar in Bourget. The establishment has been in the community for ages with a loyal client base. The diner style restaurant offers comfort food with good portions.
Locals rave about the food and service. The menu features poutine, club sandwiches and more. You can't go wrong with comfort food especially after a good workout! Hours of operation are 11 a.m. to 8 p.m. daily (closed Monday).
Little Ray's Nature Centre is an institution in the Ottawa area. Many know it from its educational efforts teaching about reptiles and other animals in schools and events. The exotic animal rescue has been around since 2000, delighting children and adults alike with pythons and tarantulas. The Centre has finally reopened its doors to the public for private in-person tours. The tour includes a guided walk through the nature centre with hands-on opportunities with a variety of mammals and reptiles.
Visitors can also hand feed, pet and take photos with a sloth during the private sloth encounter experience. The Centre is also focussing its efforts on fundraising for the care of animals through its foundation Little Ray's Foundation for Animal Rescue and Education (F.A.R.E). You can book your visit and make a donation online or call 613.822.8924. You can also book a private event and birthday party in person or online.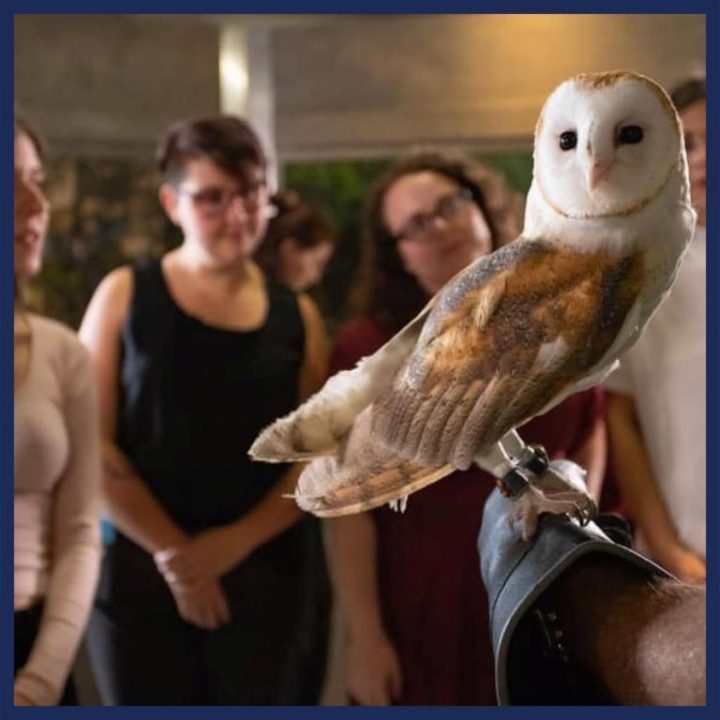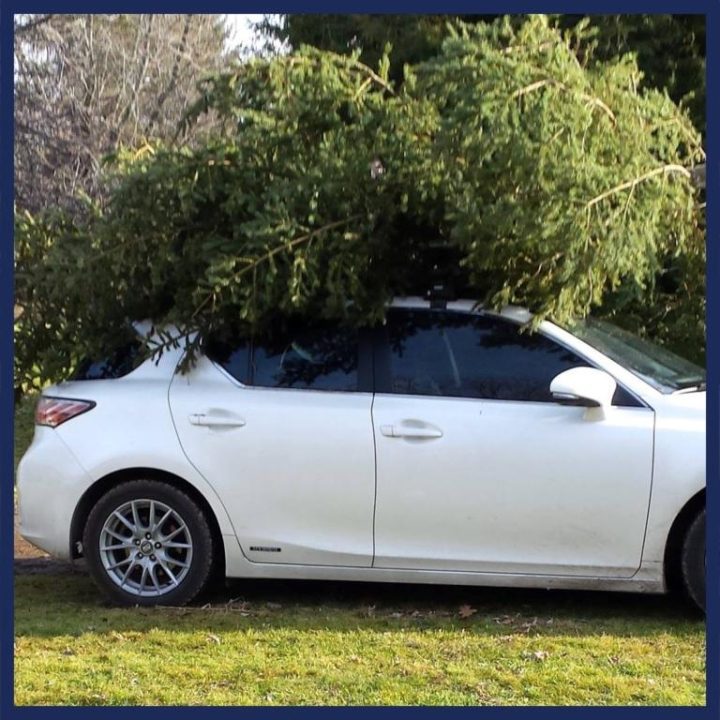 Briggs Tree Farm is family owned and operated. They have been growing and selling Christmas trees to Ottawa area folks for 35 years. In November, you can purchase greenery for decorating, all natural wreaths, indoor or outdoor arrangements. The wreaths and arrangements are made using the greenery freshly harvested throughout the season.
Take the time to visit the Christmas gift shop and antiques barn. They have a wonderful selection of Christmas ornaments, decorations, books and more. In December, enjoy a walk in the 100 acre woods while you look for your tree. You can choose from spruce, balsam or scotch pine trees.
All of your local Christmas errands at your finger tips:
The holiday season is upon us and we have put together a list of local vendors to help you shop local and check everyone on your list.
Ferme l'Artisan Farm: Online Christmas Market featuring gift baskets with farm products including raspberry jam, apple jelly, apple butter, apple cider vinegar and the famous apple cider mini donuts.
Binerie Plantagenet: Prep your holiday dinner in just one click. Order turkey, meat pies, Yule logs and more.
Vergers Villeneuve and Blueberry Farm: Dry wines, semi-dry wines, dessert wines, sweet wines and ice wines available for purchase online. Gift certificates for upcoming wine and cheese events (includes a free bottle of wine) are also available and make a great gift.
Crunchy Creations and Sweet Eats: Salted caramels, freshly baked cookies, hot chocolate bombs all made from fine Belgian chocolate. Pre-order online for pick up or delivery (local only). Gift baskets and family size portions available.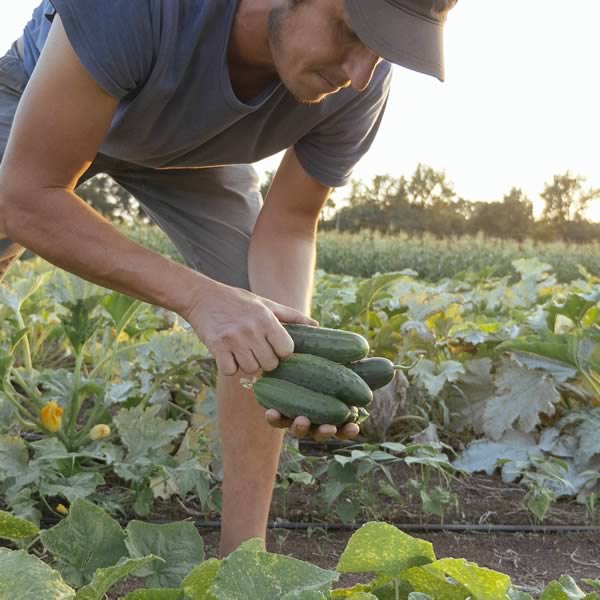 News from our network, once a month, to your inbox.

Discover the great food and beverages, the unique flavours, and the beautiful people behind it all.